' Johnson City Press, Sunday December 8, 1985
TIME IS ONLY A BEAT' FOR MELANIE'S ROCK 'N ROLL HEART
by Jerry Schwartz, Associated Press Writer
NEW YORK -- Melanie Safka Shekeryk has never quite fit in with the "angular, Edna St. Vincent-Millay poetess types," the damsels of despair with whom she shared folk-rock stages in the early 1970s. "I had a round, cute face, and I just looked too angelic for any of that stuff," said Melanie, who reached stardom with "Lay Down (Candles in the Rain)" and "Look What They've Done to My Song Ma." Though now 38, she's still angelic looking, with a shock of gray in her raven hair. And she's singing and touring with her first album in years, "Am I Real or What?"
Times, though, have changed. What do you call a Melanie album that leans heavily on synthesizers and features musicians who generally play with Rick James, the Master of Punk Funk? "Neon in the Rain?" Melanie, once regarded as a '60's flower child, has embraced the '80's. She expects her fans will understand: "I think they've all grown up with me. We were all the same age when I started, and now we're about the same age. I think the change is no more than embellishment."
In the '80's, Melanie says, she can be herself. "There was a very definite sort of rule during the era of women in folk-rock," she said in a recent interview. "First of all, you had to be very angular. And very suffering. I didn't fit very well. ... You couldn't wear eye makeup or, God forbid, lipstick, blush or anything that made you look healthy.
"And you never smiled in your photos. And here I am, always ear-to-ear. As soon as the camera looked at me, I'd just go ... (she grins widely) and it just came out of me. I was always smiling." Worst of all during that time was an unstated rule against dancing. "If you wanted to be a dancer, you went to Las Vegas," she said. "And that was it. If you were a poetess, if you wanted to be taken seriously, you just went like ... (she sits sternly, as if anchored to a stool). And I did. My legs were cramped after each show." Now, she said, everyone can accept them all -- the suffering type, the feminist or a smiler.
"Am I Real or What?" is her first real album since 1978. She has been without a label for several years.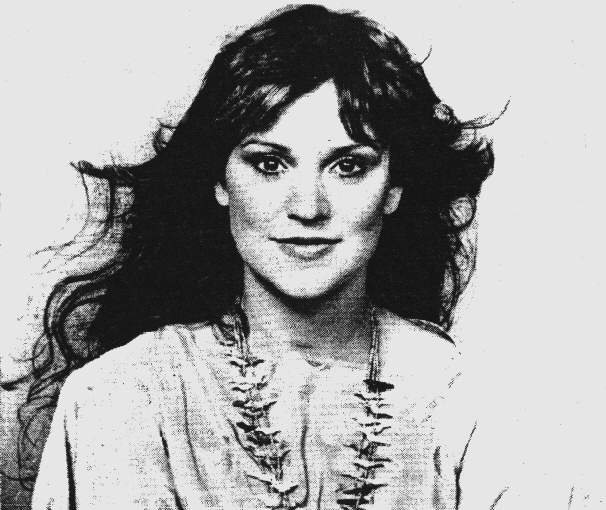 The new LP is being released by Amherst Records, an independent company that also owns a chain of record stores. She insists that her absence from the stage was intentional. "I needed not to be looked at for a while. And I think that was wise," she said. She never stopped writing, though. Her biggest project was the 27-song score of a musical called Ace of Diamonds, which tells the story of a woman who learns that she is the daughter of Calamity Jane and Wild Bill Hickok. A London production is scheduled for next year, and Melanie hopes to play the role of Jane's daughter.
She also continued to write songs for herself. "Am I Real or What?" was recorded, almost inadvertently, in Buffalo, N.Y., during a snowstorm. She was performing there on tour when she heard about a local recording studio. She went in to try it out, and an album began to form. Musicians from Los Angeles were set to fly in when the storm hit. "It was the most insane circumstances. It was ... it was like ... it was a blizzard. A BLIZZARD!" she said. Her musicians were unable to reach Buffalo; Rick James' band was staying in the same Holiday Inn where Melanie was staying, but James was snowed out. Thus began one of the more improbable collaborations in recent musical history. Each day, they would struggle to reach the studio, which was across the street. "We would form a human chain and hold each other and walk through snow this deep! I mean snow!" Melanie said. She said she's pleased with the resulting album, eager to tour this fall and even more eager to return to the studio and record a new album.
She's writing again. One song she recently finished, recalls an earlier Melanie. But these are the '80's and when she picked up the guitar and did a bar or two, she sang with abandon: "Caught in the twines that catch the tears on my face, ageing with grace in my rock 'n' roll heart ... Time is a beat to my rock 'n' roll heart."
---