Sketch (UK) 24th March 1971
MELANIE
. . . I didn't care what I ate, where I slept
by Anne Nightingale
---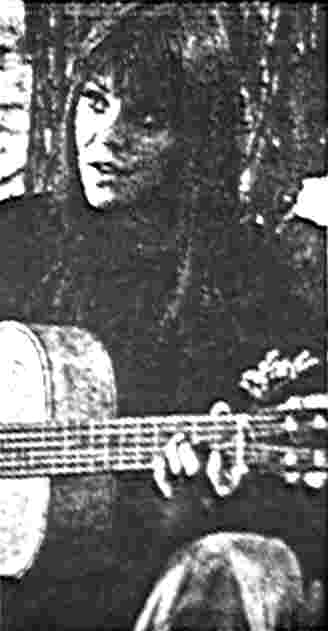 Melanie the misfit has finally made it. The original little girl from the big city, who like Edith Piaf sang her way up from street level, is now getting the acclaim she deserves.
In Britain the 24 year old New Yorker was recently voted the world's top girl singer. Pop fans have suddenly woken up --- after Melanie's hit with "Ruby Tuesday" --- to the talent of her vibrant voice.
When she arrived here for a TV special to be shown on BBC 2 soon, Melanie was immediately ensconced in a plush West End suite. But it hasn't always been like that.
"For a year I wandered around New York City with my guitar getting nowhere," she said.
Depressed
I didn't care what I ate, where I slept, who I slept with. The Police would pick me up in the worst sections of town at four in the morning.
I didn't want to impose myself on anyone, because I felt so low."
She laughs now at that, and reflects, "I think the only thing that kept me going was thinking what a tragic figure I was!"
Melanie whose songs have now been recorded by dozens of other singers found that she couldn't fit in with any of the American pop scenes. "I didn't like the Greenwich Village folk scene! And I wasn't from fashionable California so I never got to know anyone."
It wasn't until she wandered by mistake into a music publisher's office that Melanie's songs were discovered.
"And really I'd had no ambition to become a singer at all" she said. "I wanted to be a swimmer--till I realised I was too plump ever to become another Esther Williams!"
---
Back to Chronology
Back to Melanie