MELANIE
Beautiful People: The Greatest Hits of Melanie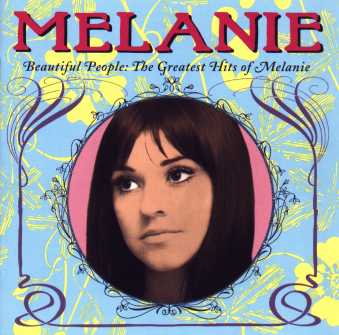 On August 15, 1969, 22-year old Melanie Safka stepped onstage at the Woodstock Music & Art Fair outside Bethel, N Y. in front of a soggy but enraptured crowd. Sandwiched between Ravi Shankar and Arlo Guthrie she played the songs, "Beautiful People" and "Birthday of the Sun" and emerged overnight as a star— and as folk music's most endearing flower child.
"After Woodstock I became the festival queen," Melanie recalls 30 years later. "I was really lucky that I got to be there, because I wouldn't know what Woodstock was if I hadn't been there. A lot of people have the wrong idea about what it was, even people who were there, because of the cynicism that came from it just because the ideals didn't come to fruition. Drugs and sex? Yeah, but there was something else: there was some kind of spiritual awakening.
To me? There was almost a renaissance on Earth. Music was drawing from all these sources and everything was opening up. The music industry didn't know what was happening. Things that were impossible to make hit records became hit records, things that they predicted to be hits weren't. The motivation of so many of those artists was truly just to get out their music, not to be <![if !vml]>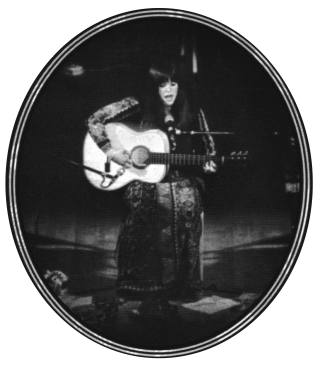 <![endif]>famous for it, not to make millions from it, but just to get it out there in as honest a form as possible. I think that's why so much of that music lives. The motivation was right."
But even as she basked in the spotlight, Melanie was starting to bristle at her innocuous image. "I was who I am—I smiled a lot at the camera. I was cherubic, not angular, so it just all seemed to fit," she says. "But I started to feel like I was an unwilling victim, that this was something that was happening to me, but not because of me. Those were the years that the image became so strong: I was this bliss ninny, the penultimate flower child. But my whole reason for being was to be painfully real, and 'flower child' wasn't quite getting that."
Despite her reputation as the Princess of Peace, Love and Understanding. Melanie was also one of pop music's fiercest advocates for artistic integrity. While many of her acoustic guitar-wielding peers were protesting and preaching, she crafted meaningful, moving music that championed change from within.
As a singer she valued expression over technique: Her raspy, riveting voice was a gloriously untamed instrument, soaring from a seductive coo to an overpowering wail with all the finesse of a force of nature. In such disarmingly
In 1971, she grew tired of fighting with her record company for creative control and at the height of her stardom; she and husband-producer Peter Schekeryk formed their own independent label, Neighborhood Records. And she's the first to concede the brutal irony that after winning her creative freedom, bouncy numbers as "What Have They Done to My Song, Ma?" and "The Nickel Song," she railed against the bottom-line mentality driving the music industry she scored the biggest hit of her career with the tongue-in-cheek <![if !vml]>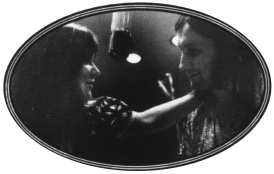 <![endif]>"Brand New Key" (which spent three weeks at No. 1 in November 1971) but wound up solidifying, rather than deflecting, her cute image. Today, Melanie might be championed as an underground heroine along with Ani DiFranco for rebelling against the system, or even with the likes of Madonna for rebelling within it. But in her late- '60s early-'70s heyday, she was still struggling to establish her identity— with her fans and for herself.
Born Feb. 3, 1947 in Queens, N.Y. to a Ukrainian father and an Italian mother who Sang in jazz clubs, Melanie was a self-professed loner who divided her college years between a drama career and playing Greenwich Village coffeehouses. At age 20, she met music publisher-producer Schekeryk, who got her a deal with Columbia Records that lasted for two
<![if !vml]>
<![endif]>singles. In 1968, she was signed by then-fledgling Buddah (as it was spelled back then) Records helmed by future record mogul Neil Bogart. The man who would later start up Casablanca Records and make stars out of Kiss, Donna Summer and the Village People made Melanie his first grand marketing experiment. "He [Bogart] was born February 3, same as me, and he had big doe eyes like me," Melanie remembers. "He thought he and I were somehow connected. I was his pet project. He was probably one of the first marketing people in the music business. He was brilliant. You heard the name Melanie before anyone even heard the music. He had all these rumors spreading: He had some people believing I was an international star, to others, I was a Jewish girl from Brooklyn. There was as a lot of mystery about me."  Melanie's engaging 1968 debut, Born to Be, showcased a remarkable complex perspective. Her tribute to Winnie the Pooh creator A. A. Milne, "Christopher Robin," emphasized her childlike charm, while "Animal Crackers" demonstrated her penchant for the absurd, complete with a loopy nod to "Alice's Restaurant."  <![if !vml]>
<![endif]>But the most striking tune was her first Buddah single, "Bobo's Party," a brooding ballad about the dichotomy between adoring crowds and lonely hotel rooms, boardroom recognition and personal fulfillment. "I was superimposing one kind of relationship onto another," Melanie explains with a laugh. "I wanted love from a record company. That was my trouble from the beginning." In October 1969, fresh from Woodstock, she released her second album Melanie, which sported the uplifting festival favorite, "Beautiful People." But the spiritually nurturing aftershocks of Woodstock were most passionately celebrated in 1970 on "Lay Down (Candles in the Rain)," a collaboration with the Edwin Hawkins Singers that soared to No. 6 on the Billboard pop singles chart and paved the platinum path for her third album, Candies in the Rain. "I wrote it immediately after Woodstock," she says. "I started thinking about people demonstrating for a better world and peace.  It came to me so wholly that I always felt instantly connected to that song. But I knew I needed the choir." The Hawkins Singers had scored a Top 5 hit the year before with "Oh Happy Day" and were also signed to Buddah, so Melanie already had a link. Armed with her guitar, she flew out to their rehearsal at a high school gymnasium in Oakland, California to pitch "Lay Down" in front of the whole choir. "Edwin said, 'Does it name <![if !vml]>

<![endif]>Jesus? ' l said, 'No, but he's there. He was against the idea because it didn't talk about Jesus or the Lord. But l had such conviction that this was meant to be, I was so into it that everyone else was excited. So even if Edwin Hawkins himself didn't want to do it, the singers were sold so I don't think he could have refused. We went into the studio and it was absolutely spectacular. We did it in one take with everyone singing live and it lasted eight minutes or so. It was so spontaneous, it had so much joy in it. I knew it was going to hit people." The single version was edited to 3:45 but the full 7:39 version makes its first CD appearance on this package. Candles in the Rain also featured such concert staples as the heart-wrenching "Leftover Wine," her compelling cover of the Rolling Stones' "Ruby Tuesday" and "What Have They Done to My Song, Ma?" The latter—whose actual title, "Look What They Done to My Song, Ma," was changed by Buddah to make it grammatically correct—has been covered as a jaunt) sing along by everyone from the New Seekers to Ray Charles. But the song actually is a commentary on how art gets corrupted by commercial interests <![if !vml]>

<![endif]>. "I wrote that in the studio and I didn't even know they were recording me," Melanie remembers. "I was in the vocal booth and I thought my mike was off. It was inspired by what was going on in the studio. The songs never came out the way I wanted them to. I always heard things like bagpipes or didgeridoos or penny whistles, but they'd always come out kind of like a hit record." Oddly, "Lay Down" was followed up with a non-LP single called "According to Plan," which Buddah changed to "Peace Will Come (According to Plan)." it was my personal peace song," she says, about my connection with the Earth, 'with a velvet hill in the small of my back and my hands are playing in the sand'—it was a stream of consciousness poem. I didn't expect people were going to sing it at peace demonstrations." The tune was later tacked onto her 1970 Carnegie Hall live album, Leftover Wine, which Captured \Melanie's fervent bond with her fans on such acoustic numbers as the hilarious "Psychotherapy," sung to the melody of Battle Hymn of the Republic." By 1970 Melanie was feeling suffocated by her manufactured image. "I knew l was in some sort of machinery that I didn't have a lot of control over," she says. "I knew that it was about me, but it really had nothing to do with me." She recalls blowing her top one night during a United Nations tour of Yugoslavia when she, well, removed her top. "I became more reactionary to my image. I wanted people to know that I was a real person, and you do silly things to dispel other notions,"  <![if !vml]>

<![endif]>she says, and felt to me like I was a clown. I needed to just not be that. 'In February 1971, she released her fifth and final official Buddah album, The Good Book, and the signs were evident that the "flower child" was growing up. The skeptical title track ("You've got to tell us you love us so we don't feel alone") was inspired by her 1970 appearance at the last Isle of Wight festival in England. "That's when I first got wind that there was trouble in paradise," she says. "It seemed like some people were posing as people who wanted to change the world for the better, but they weren't really doing it for the right reasons". The Nickel Song," despite its giddy Dixieland arrangement, was an outcry against losing control of your art and your destiny. "I didn't get to pick the photos, the album title—all of that was Buddah," she says. "We wanted artistic control. I thought if I could get off this label, I'd just do things differently." When her Buddah contract expired, Melanie and Peter started their own Indie label, Neighborhood, and set up shop in the Gulf & Western building in New York City. The roster included rock band Five Dollar Shoes, a folk-country duo named Janey and Dennis <![if !vml]>

<![endif]>and Mike Heron of the Incredible String Band. In 1971, Melanie's first Neighborhood album, Gather Me, was released. Her declaration of independence was the gospel-fueled "Ring the Living Bell," which was "me trying to explain myself," she says. "I always felt I was misunderstood and people didn't get me right at all. 'I've been celebrating way too long/and I've been drinkin' I'm ashamed to tell,' 'I'm not a magic lady.'I felt some people wanted to make me the high priestess of something or other and I just kept saying, `No, that's not who I am'."
The album's surprise hit was "Brand New Key," a throwaway ditty that seemed out of place compared to the urgency driving the rest of the album. Originally written with a Cajun feel and later recast as a convincing blues, the song cleverly cloaks a feminist statement ("For somebody who don't drive, I've been all around the world/some people say I've done alright for a girl") underneath its playful double entendre about skating and sex. No wonder it's been covered three times in the last four years, by artists ranging from country singer Deana Carter to Minnesota alternative pop trio <![if !vml]>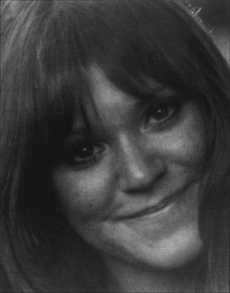 <![endif]>Zuzu's Petals and gloomy, cello driven New York quartet Rasputina.Gather Me reached No. 15, but Neighborhood's short-lived windfall was siphoned off by the jilted Buddah, which countered their releases with competing singles and shameless compilation albums like The Four Sides of Melanie and Garden in the City. "They (the old Buddah regime) were really mad at me and were just putting out anything they had hanging around," Melanie says, noting that The Four Sides of Melanie was decorated with images of Peter with devil ears. "They were just getting even. Every time I released one record, they'd come out with something that was in the can. We had distributors who were buying Melanie records from one source and now we were fighting it, basically. We were going against the favorite son of the record industry, Neil Bogart, so we made a lot of instant enemies.
Neighborhood shut down in 1975? But Melanie's work during this period represents some of her most nuanced singing and most mature songwriting. The haunting"Together Alone," from 1972's Stoneground Words, was an enticing slice of blue-eyed soul worthy of Laura Nyro. 1974's Madrugada boasted the Caribbean- inspired "Love to Lose Again" and a touching cover of Jim Croce's "Lover's Cross' that showed off her still-formidable interpretive skills. As part of its 1999 rebirth, the newly re-activated Buddha Records has gathered Melanie's most memorable Buddah and Neighborhood recordings and book ended them with two of her favorite recent compositions: the defiant "I Will Get Over,"
a choir - fueled counterpart to Gloria Gaynor's "I Will Survive"; and "Summer of Love II" (the title is a reference to Woodstock being the unofficial sequel to 1967's Summer of Love),  a heartfelt tribute to the fans who make annual pilgrimages to Bethel which she wrote on the eve of performing at the 25th anniversary of Woodstock in 1994. While the instrumentation and feel of the new tracks are more contemporary, the <![if !vml]>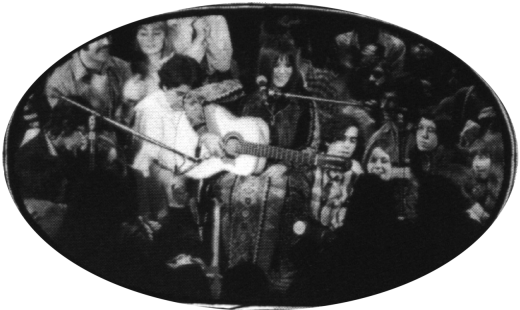 <![endif]>lyrics are informed by the inspiring blend of compassion, strength and grace that have marked Melanie's music since she was a struggling Greenwich Village folkie trying to escape the shadow of such artists as Bob Dylan and Joan Baez.  "I just wanted to communicate my feelings," she says. "My big motivation was to be some kind of service to mankind. I really wanted to be in the Peace Corps. I felt like my purpose was to somehow save the planet. But I didn't know how to be an engineer—they really needed those in the Peace Corps, they didn't need folksingers. So I thought, 'I'll do it some other way.' I was just writing whatever was coming out my heart. I never wanted to be preachy. I was never trying to sell something. I was just singing and writing. In fact, I never even thought of myself as a writer. At that time, I didn't get a lot of credit for writing songs. People just thought I sang those songs. I guess 'writer' was much too serious for somebody named Melanie."
David Okamoto, May 1999 David Okamoto is the music editor of the Dallas Morning News and a contributing editor to ICE Magazine.
<![if !supportEmptyParas]> <![endif]>
SUMMER OF LOVE
<![if !supportEmptyParas]> <![endif]>
Step inside the shoes I walk in
Walk them down onto a pasture
Where the green may have been yellow
But the music will remember
In the summer of love
Where we raged and reached for freedom
When we kissed and loved a stranger
And we asked our silly questions
And would not settle for the reasons
Did we rise up to the cause
Did we cause the thing to happen?
When humanity awakened
But the music will remember
In the summer of love
There's a power on a hillside
There was magic in the moment
It's a farmland that lies fallow
But the dream grows on forever
Cynics laugh and make it less then
The extraordinary wonder
When humanity awakened
Ah but the music will remember
In the summer of love
Lay down, lay down
In the summer of love
When humanity awakens
Then the music will remember
<![if !supportEmptyParas]> <![endif]>
Woodstock Is
A Living Thing<![if !vml]>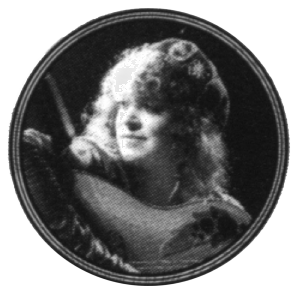 <![endif]>
Why did I write Summer of Love II?
As the Indians believe that there are certain places that are sacred, there is something magical and mystical on the site of the original Woodstock.
<![if !supportEmptyParas]> <![endif]>
What makes the site significant? It has to do with the "pull" a place has, because a great event has occurred there. Woodstock had that "thing" that spiritually bands together. It is like a rare moment one may have experienced, say on Christmas Eve, or during a crisis--where people become that same big common denominator.
It goes beyond mere survival and it strikes a chord in all of us. Now this truth is still lingering on that site, accessible, tangible and ready to be received. When people make a pilgrimage there, it is a walk toward humanity.
Regardless of what title or names are given to the power and the feelings of this festival and the way it connects us, it is important to recognize it and acknowledge its existence. It was real, and is real, and that knowledge is an affirmation that we are spiritual beings.
<![if !supportEmptyParas]> <![endif]>
Melanie, May 1999
©1999 Melanie Safka
<![if !supportEmptyParas]> <![endif]>