Bitter Bad" for 35 consecutive hours?
<![if !supportEmptyParas]> <![endif]>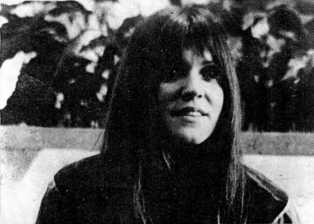 How would you like to hear Melanie's latest single "Bitter Bad" for 35 consecutive hours? Well maybe you wouldn't want to hear any record that often but if you happen to live in Hartford, Conn. and your radio dial was somehow frozen on WCCC-FM you didn't have much choice. They played "Bitter Bad" from 8 a.m. on a Thursday to 7 p.m. the next night, Putting listeners in a state of shock and disbelief. The gimmick was the brainchild of program director Dusty Potz (really!) and relief disc jockey Boston Bill, who announced he had locked himself in the control room and would play Melanie's new song until the station's management gave him a full time job. He was hired after 17 1/2 hours. The remaining 17 1/2 hours, we suppose, were considered his celebration.
---
Back to Chronology
Back to Melanie
<![if !supportEmptyParas]> <![endif]>