APH, Thursday, March 11, l976
<![if !supportEmptyParas]> <![endif]>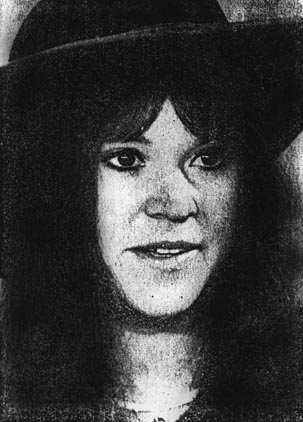 Singer Melanie, at Mascot Airport before her necklace was stolen
U. S. singer loses a $2000 necklace

By PETER GRIMSHAW
<![if !supportEmptyParas]> <![endif]>
A $2000 "lucky" necklace has been stolen from touring American singer Melanie.
Police are investigating.
 Melanie, 27, who will appear at the Town Hall on March 31, said yesterday the rare shell necklace - a gift might have been taken from her hotel room.
"I wore it while I was posing for photographs in Melbourne, and I haven't seen it since. " she said.
 "It's quite ironical because that was my lucky necklace and it' met with such an unlucky fate.
"It's valued at several thousand dollars - but it's worth more that that to me.
<![if !supportEmptyParas]> <![endif]>
---
Back to Chronology
Back to Melanie
<![if !supportEmptyParas]> <![endif]>