Dear Ones,
The Twelve Days of Christmas are upon us. I sing it every Christmas and always, after Eight maids a-milking," I start faltering. Is it "Nine ladies dancing?" or "Nine lords a-leaping and Ten ladies dancing?" Oh, Christmas dilemmas!
At the top of the dilemma list is picking out a tree. There are so many kinds, and I grade my entire year on how my Christmas tree looked.
I have never had, nor will I ever have, a Scotch Pine. That's one decision out of the way. Frasers have a beautiful scent, but the limbs are limp and won't hold candles. Noble Pines are my favorites, even though they're always deformed. But, if you can get a nice-shaped Noble, that's my first choice. They have a beautiful scent. I just ignore those lower forms, like Balsam, and the ones they spray with green flame retardant. Then, there's Blue Spruce. It's regal, it's royal, it's ye olde-ie worlde-ie, it holds candles, and... it draws blood.
So I went to my favorite Wisconsin tree stand last night and, as I was tending a Spruce wound; talking to myself, spewing out, bragga-fraggit," and other profanities; I (a little too loudly) said, "Blue Spruces hurt!" I was overheard by another, not-so-serious tree buyer: He looked like the bad guy in "Three Musketeers." Not Tim Curry -- the other one. He looked at me like, "Silly woman!" and said, "They're supposed to hurt!" So, trusting in a tree that did what it's supposed to do, on my third night's visit to that stand, after many hours, I bought the vampire tree. So are the ways of love.
I've been decorating and 'sprucing' up the house and picking up the mail and... Thanks for all those letters! Really. Your response to the "Freedom Knows My Name" album has been encouraging. I think I'm gonna be a singer.
As I contemplate and consider important decisions for the new year, I'm putting archaeology behind me, and definitely gonna stop fooling around, and sing more this year. So much like a real performer, you won't know the difference.
I hope this letter finds you celebrating the kind of Christmas you've always dreamed of, and looking forward to a year you'll never forget.
Let me know how it goes.
Love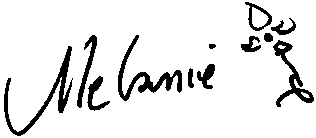 ---