July 16, 1974 - Melanie concert - Pine Knob - Auburn Hills, MI, USA
Folk singer Melanie:
Mother on the move
By BILL GRAY
News Entertainment Writer
---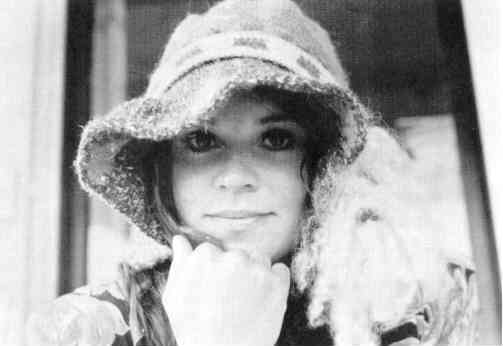 Leilah Schekeryk is only nine months old but already she's been in more places than a lot of people in a lifetime.
That's because she's probably the youngest member of any pop musical entourage. Her mother is a singer very affectionately known to millions as Melanie and her father takes care of the business commodity also known as Melanie.
Leilah, named after the Eric Clapton Song, was born October. 3 last year and exactly four months later, her mother decided to go back on the road, Leilah and her father, Peter, went too.
"She's been with me since she was born," Melanie said this week in a phone interview from London where the family is combining a vacation with a television special and a score of concert appearances. Before the English tour, Melanie did a feverish schedule of one-nighters in this country that began in February and ended last April in Detroit.
On Tuesday, the Schekeryks are coming back to the Detroit area -- specifically Pine Knob -- to embark on another tour that will last through the summer.
Why the aggressive touring so soon after her daughter's birth? "If you have a tendency to go crazy, after you give birth could be the time you do it," Melanie says, "You're physically depleted of all your nutrients and mentally you feel really strange, kind of lonely."
Melanie says she felt she was indeed "going crazy because I just seemed to be hanging around."
"It's really very simple," she says about combining a concert career with motherhood."
"The hard part's going to be when she gets older and has to be in school." That won't be until 1978 and Melanie expects she will still be on the road then.
"It's the perfect outlet for me," she says of performing. "I always feel energised when I'm on stage. I could go on for four hours. I never really want to get off the stage."
Melanie, who came to New York principally to act in 1968, became a recording star when her "Lay Down (Candles In The Rain)" became an anthem of the idealistic youth of the times.
She became typecast she says, as a flower child by her record company. "I'm partly what they said I was, but the way they put it across was so sticky sweet, so precious -- that I think a lot of people got a totally wrong impression of me."
To the mass audience Melanie is the ingenue cooing about "A Brand New Key." That was her biggest hit, but in no way represented the real Melanie. More typical of what she sings are the soul-searching laments about her life and times that can be found in seldom-heard album cuts such as "Leftover Wine" and "Peace Will Come."
"I always feel I have to go to a concert and prove something," she says. "My audience has grown up and they look at me and say, "My God. She's grown too." Well, we're growing together."
Melanie, now 27, is no longer the ingenue. "It's a great age for me," she says. "I'm more balanced now -- I guess that comes with maturity."
"And I think things are going to get even better."
---
Pine Knob program leaflet
---