16th Oct. 1971. New Musical Express,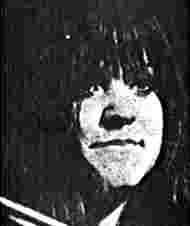 Melanie So Sweet She Made Me Sick
by Jim Smith..
---
Melanie made her second successful Toronto Massey Hall appearance in the last six months. Like the first, it was sugar-sweet and went down just as easily with the audience. There is no questioning Miss Safka's talent, or the sincerity of her gushing enthusiasm for the audience, but a hardened critic can find the show sweet to the point of sickly. Ideally a reviewer should say how nice to find such friendliness in the sex and violence world of rock. But at least in this corner, the words seem to be caught in the throat. Is there no halfway house between sentimentality and anguish?.
---
Back to Chronology
Back to Melanie