MELANIE T-SHIRT!
Commemorative 30th Anniversary of Woodstock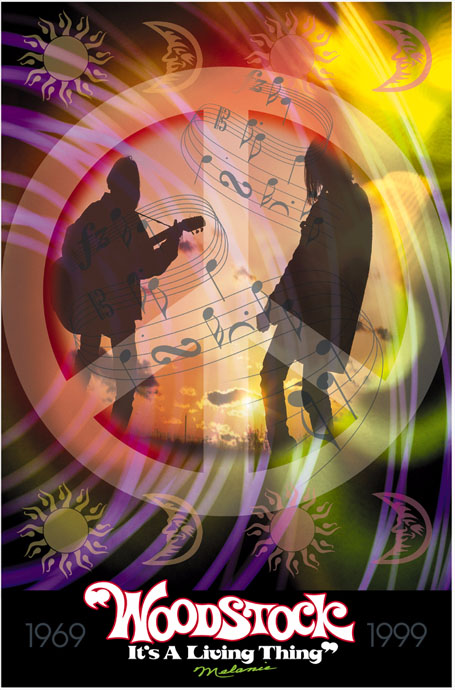 High quality, beautifully designed t-shirts available immediately.
Availability of this collector's item is limited.
These shirts are being made available to fans on the Internet world-wide. The first 100 shirts are autographed by Melanie.
These shirts were being sold at the 30th Anniversary Celebration of Woodstock on August 15th at Bethel, NY.
T-shirt sizes: Medium Extra Large Double Extra Large
Direct all questions regarding t-shirts to: jthompson2000@yahoo.com
---