On stage, naked-alone, for the world to see. As millions have seen and heard her at Woodstock, Powder Ridge, and concerts throughout the world.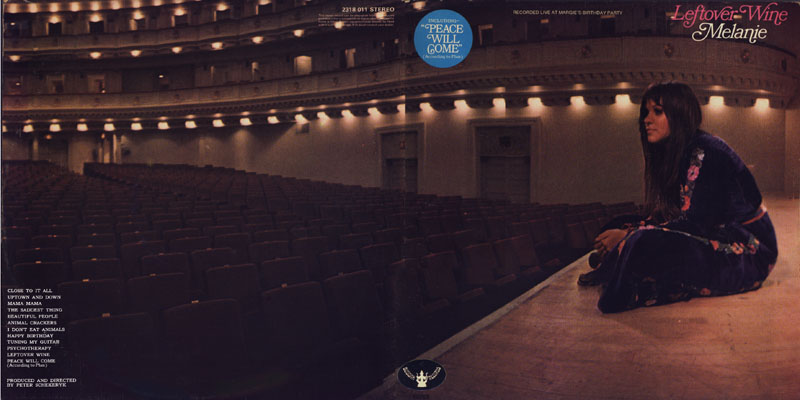 As the concert drew to an end and the audience began to fear that each song would be the last, the flood began. Shadowy figures in beads and fringe flowed down the carpeted aisles in Carnegie Hall. They swirled onto the bright stage eddying silently around the singer crunched over her guitar. Few of them. touched her. One gave her beads for her hair. Another wept and whispered, "Don't leave us." Long ago she had told them, "You gotta get close to all,' and they had left their isolated seats and came down the aisle for that purposeŚ simply to be close. She drew strength from them and sang on until she had no more songs. When she rose to leave some of them embraced her, and tears were exchanged.
Hands reached from cufflinked sleeves and pulled her backstage where the people who handle her business arrangements congratulated her on a good night's work. Wine was served.
What happened on the stage that night was too delicate an event to register on magnetic tape. For those of us who were there, the sounds on this record can only remind us of what was felt. We all have to share the Leftover Wine.
MARGIE ENGLISH
Some people will go on thinking Candles In The Rain is Melanie's best album, if only because it includes "Lay Down" the song she wrote about her experience at Woodstock.

Born to Be

is Melanie's first album. It will become the collector's item for her fans. It is Melanie's feelings and her first hello to you, her friends.

Melanie

, her second album, is particularly memorable for Songs like "Baby Guitar," 'Any Guy," "Johnny Boy," I'm Back in Town', and Beautiful People".
Back to Melanie