Freedom Knows My Name (US)

(Lonestar)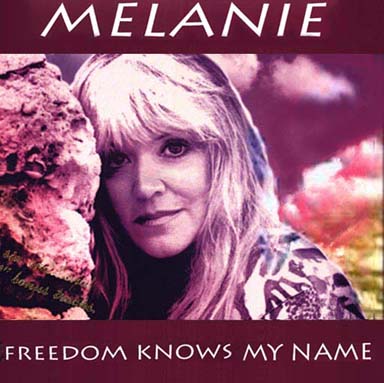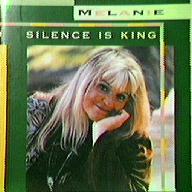 Silence Is King (Europe)
album reviews
---
Entertainment Weekly(US), Jan 14, 1994 by Bob Cannon
MELANIE It's been more than two decades since flowery folksinger Melanie Safka took her precious "Brand New Key" to No. 1, but judging from this tepid release, you'd think it was still 1971. Though she has the occasional good sense to cover writers like Cheryl Wheeler, her own tunes are stuck in Woodstock-era reverie. And her soft-boiled versions of Bob Dylan's "Hard Rain" and (no kidding) Jimi Hendrix's "Purple Haze" sound as if she got tossed off their tribute albums.
---
Gray Areas Review Examining the gray areas of life
Netta Gilboa
---
Unknown Source by Lydia Carole DeFretos
<![if !supportEmptyParas]> <![endif]>
      Once acclaimed Woodstock star and flower child of the '70s, Melanie, is back with an amazing new CD, Freedom Knows My Name. The long absence has done the lady well, as she does 15 songs with ease and presents these all with that smooth, immediately identifiable, acrobatic voice. The change from dreamy ballads to charming mid-tempo rockers are professionally carried out with lots of sense and fantasy. In fact, the variety of compositions ensures Melanie's comeback to the music world. With her unmistakable style, she has managed to create a treasure chest of ideal songs. This album is her first domestic release in 10 years, and it is out in advance of an upcoming unplugged silver anniversary album.
<![if !supportEmptyParas]> <![endif]>
      Freedom...was produced and directed by Melanie's husband, Peter Schekeryk. Her children, Leilah, Jeordie and Beau Jarred, the major focus of her <![if !vml]>
<![endif]>attention over the last few years, are featured on the release singing background harmonies and are appearing with her on tour as well. Nine songs from an album that was released in Germany last April, Silence Is King, appear here, along with six bonus tracks from that soon-to-be-released anniversary disc. What is perhaps the most impressive thing about Freedom...is just how fresh and contemporary it sounds—not only the choice of music and the way it is produced but Melanie's voice in particular.
<![if !supportEmptyParas]> <![endif]>
      The album opens with a romping rendition of Cheryl Wheeler's hysterical "Estate Sale," one of a pair of her songs that were given to Melanie by a fan who felt that she would be a perfect person to cover them. The other tune, Wheeler's trademark hit, "Arrow," is delivered sensitively and with just the right amount of emotion. Melanie shines on the gorgeous ballad "Silence Is King" and the keep-the-faith anthem "I Will Get Over." The singer, who wrote—or co-wrote—nine songs, handles folk, rock and country with equal dexterity. Even her choice of two classics, Dylan's "Hard Rain" and Hendrix's "Purple Haze," are brought to life in new, inspired readings.
<![if !supportEmptyParas]> <![endif]>
      Back in 1985 I caught Melanie live for the first time at a special show at the old Lone Star Cafe, where she performed with a number of other folk artists. My reaction was such that I wrote the following in the review of the concert, "I was amazed by Melanie and the strength of her voice at this show. Subsequently I decided: if Melanie hadn't opted for a family instead of a career things would have been very different in the late '70s and early '80s as far as the female singer scene goes." Some nine years later my feelings after listening to Freedom Knows My Name, and a selection of other Melanie albums, is even stronger. As she sings in her tune "In My Rock And Roll Heart": "Time's just a beat to a rock and roll heart."
<![if !supportEmptyParas]> <![endif]>
---
---