August 26th 1977
The Dr Pepper Central Park Music Festival
---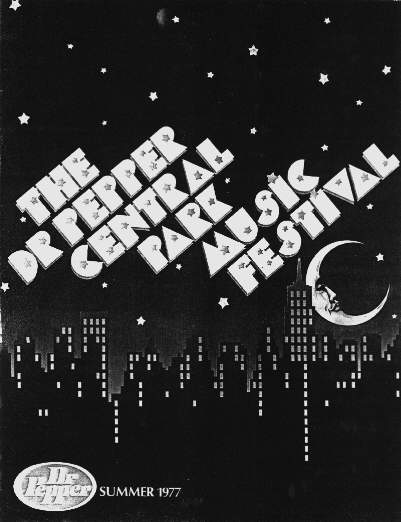 ---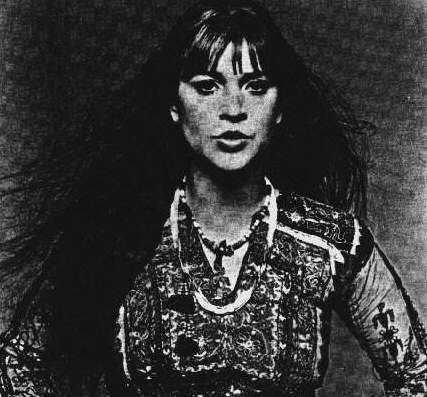 In her own words. MELANIE'S music has "grown" in the two years since she last entered a recording studio. With a new record company, new songs, a new band, and most importantly. a new confidence. The Melanie who has "come back" - in 1977 is a mature singer-composer of major proportions. Her debut album for Atlantic Records, ~'PHOTOGRAPH," released in November, is bound not only to please (and genuinely surprise) her multitude of fans worldwide, but to win over crops of new believers.
Melanie's success in the late 60's/early 70's is hardly a secret, with ten albums and numerous singles to her credit— including three gold records (and even more chart-toppers) plus numerous world tours (including a little-publicized 1972 ten-nation benefit trek for UNICEF which netted several hundred thousand dollars). Less well-known are the human desires and frustrations which have marked her career, especially over the past several years.
The "slowing down" period of the past few years was precipitated by several factors. As Melanie explains, "I wanted to have a family— I really missed not having anybody who cared a lot about me besides Peter (her husband). At present Melanie is the proud mother of two children, aged three and aged 20 months.
But something else was also happening to Melanie, something that had to do with a frustration—with image, with categorization. Perhaps unexpectedly, Melanie is the first to acknowledge that, as one of the images, which blossomed with the "Woodstock Generation," she had been forced to deal with certain fixed notions about what she is/does.
Coinciding with the release of "PHOTOGRAPH," Melanie is returning to the concert stage, but with a new twist. For the first time, she is being accompanied by her own band. Composed of musicians mostly from L.A. by way of Nashville the 'Hand-Made Band" is:
Dave Doran on all manner of guitars; Jim Drennan on multiple keyboards (piano, synthesizer, orchestral, clarinet, etc.); Jay Wolfe on bass; and Angelo Mauceri on extensive percussion (Angelo is a classically trained orchestra leader, who has also taught at UCLA).
Live, Melanie notes that "There's this human thing that I do that gets to people.. . It transcends the style of music," as audiences all over the world can testify. And with the release of "PHOTOGRAPH," Melanie and her audience can only grow in leaps and bounds.
---