Sunday Mirror (UK) 13th July 1969
MYSTERY GIRL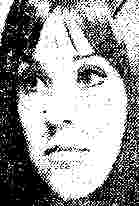 Melanie a new Pied Piper, or a big fraud?
The Jack Bentley Page
---
YET ANOTHER country has had a go at producing a song contest. And as usual, the proceedings were as predictable as rhyming Moon with June.
In Scheveningen Holland under the banner of "Singing Europe '69." Fifteen internationally unknown Continental vocal teams last week vied for a title which carries with it about as much prestige as winning a donkey derby.
True to form there were scream-ups among an audience who couldn't decide whether the award was for the best singer or song, verbal punch-ups between Press and panel foul-ups in the voting system.
So what was I doing at this non event?
1 wanted to hear and see Melanie the 22-year-old singer who was appearing there as a guest star.
Relatively unknown In Britain, Melanie is likely to become the focal figure in the biggest pop controversy of the year.
Is she, as thousands of her followers swear, the new Pied Piper, whose vocal personality induces something approaching mass hypnosis?
Or is she as a booing minority in the Paris Opera House recently proclaimed, a fake who is fooling even the intelligentsia?
Perhaps the greatest compliment Continental audiences can offer artists is to cease chattering during their performance. On this score Melanie can chalk up another triumph in Scheveningen.
During a selection of songs that made her sound like an inspired Bob Dylan and which were sung with the hypnotic appeal of a hot gospeller Melanie had the crowd stunned into silence.
Then, the spell over they raised the roof. As for me I was gripped against my will.
Magic
Melanie's music is not to be judged against technical or academic standards. Her guitar playing and voice are one step up from primitive. But the magic is overwhelming.
Her performance over, Melanie sat in her dressing room weeping and looking as drained as a medium just out of a trance. Dark, lank hair stuck to a dank brow. It was all quite scaring until we met later to eat.
Melanie had me bewildered. She's a teetotaller and non-smoker (including pot) and says she doesn't bother about sex.
At first she denied being married to her recording manager, 26-year-old Peter Schekeryk, who travels with her. Then she agreed: " Well, yes we are married but I don't feel as if I am."
"I got married without meaning to, so I don't feel it's worth discussing. Peter and I are quite happy as we are."
Peter nodded. "We both live for our music, he agreed.
Melanie who arrives in Britain next Wednesday to start shooting a one hour solo show for Granada TV --- to be screened in August --- was amused that some people thought that she made up her songs as she went along.
"No, that's not true," she said. "But I might appear so because, once I start singing in public. I am completely unaware of anything around me. It is just like being in a trance. I'm just up-up and away."
I hope British TV audiences will be up there with her and not up-up and away to the pub
---
Back to Chronology
Back to Melanie